Gold Humanism Honor Society
---
The Gold Humanism Honor Society (GHHS) recognizes students, residents and faculty who are exemplars of compassionate patient care and who serve as role models, mentors, and leaders in medicine. GHHS members are peer nominated and are the ones that others say they want taking care of their own family. The Society currently has over 25,000 members in training and practice.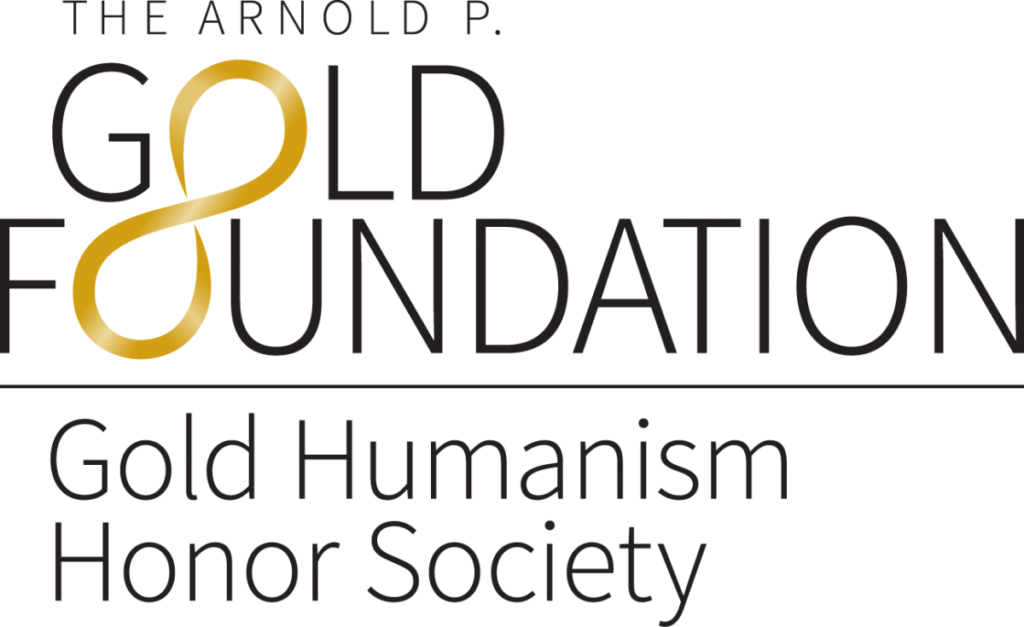 Membership in GHHS goes beyond selection and induction into an honor society. Its members have a responsibility to model, support, and advocate for compassionate, patient-centered care throughout their careers. The creation of a GHHS chapter signifies to the medical community that an institution places high value on the interpersonal skills and attitudes that are essential for the highest level of patient care.
In 2016, a GHHS identifier was placed on the Electronic Residency application making it clear that GHHS membership was something institutions advisors looked for in residency applicants. The power of GHHS lies in bringing together like-minded individuals to sustain their own humanism and to inspire and nurture humanism in others.
The Arnold P. Gold Foundation (APGF) is an international not-for-profit organization committed to infusing and sustaining our healthcare system with a culture of compassion, caring, and respect for patients and practitioners. The APGF funds GHHS educational events, supports research, promotes professional growth, and creates opportunities for GHHS members to network with others who share their values and beliefs.