Biography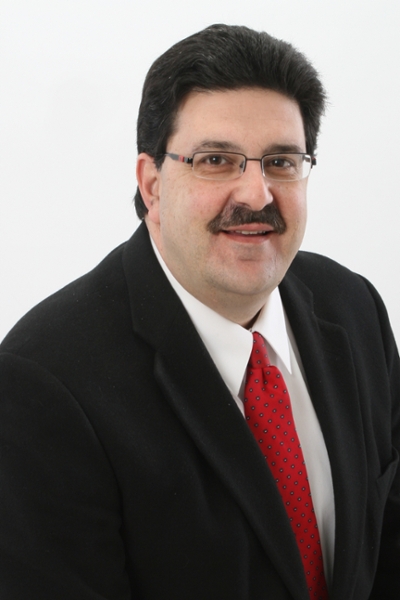 Faculty
Russell J. Buono, PhD
Professor of Biomedical Sciences
About Me
Russell J. Buono, PhD, a renowned science educator and researcher in molecular biology and genetics of the human brain and disease states with a focus on epilepsy, substance abuse, bipolar disorder, has joined CMSRU's basic science faculty as Professor of Biomedical Sciences.

Dr. Buono earned his doctorate degree in Cell and Developmental Biology from Temple University in 1990. He completed postdoctoral fellowships at the National Eye Institute in Bethesda, MD and Whitney Marine Laboratory at the University of Florida, St. Augustine, FL.

A popular educator of graduate and post-graduate students in the areas of neuro-anatomy and neuroscience, Dr. Buono was a faculty member at Thomas Jefferson University Hospital; University of Pennsylvania School of Medicine; and the University of Cincinnati College of Medicine. He was the recipient of the 1st Annual "Science Educator of the Year" award by the Philadelphia Chapter of the Society for Neuroscience in 2004.

Prior to joining CMSRU, Dr. Buono served as Associate Chief of Staff for Research at the Coatesville VA Medical Center where he conducted research projects as a scientist and was the lead administrator (service chief) of Research and Development, managing staff and providing oversight for all aspects of animal and human research on the campus. An accomplished researcher, Dr. Buono has authored or co-authored hundreds of peer reviewed articles, book chapters and presentations. His current research focuses on molecular genetics and cell biology of human neurological and psychiatric disorders, including oxygen regulated gene expression and the emerging field of pharmacogenetics.

Dr. Buono is known throughout the Philadelphia region for his unique public outreach initiative, "Dr. Brain Dude", a traveling collection of brain specimens, from mouse to man, that visits schools for education and awareness sessions on brain structure, function and disease. He is also co-founder of Brain Awareness Week (BAW) at The Franklin Institute Science Museum, a two-day, kid friendly neuroscience hands-on experience staffed by over 40 volunteers from the Philadelphia Chapter of the Society for Neuroscience. The event attracts over 1500 children and adults every year.