Biography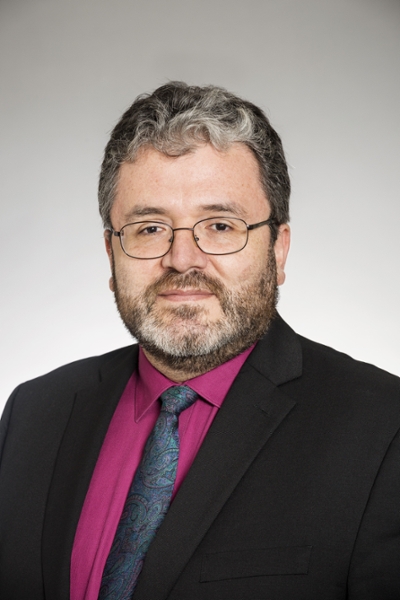 Faculty
Gonzalo Carrasco, PhD
Associate Professor of Biomedical Sciences
About Me
Gonzalo A. Carrasco, PhD, has joined the Department of Biomedical Sciences at CMSRU. His teaching at CMSRU will focus on pharmacology. Prior to his appointment, he was an Assistant Professor of Pharmacology in the Department of Pharmacology and Toxicology, School of Pharmacy, University of Kansas. Dr. Carrasco served in several committees in Kansas University and it was an active member of the Neuroscience Program of the School of Pharmacy.

Dr. Carrasco earned his PhD from the University of Concepcion, Concepcion, Chile. He held postdoc and junior faculty positions in the Department of Pharmacology and Therapeutics and in the Neuroscience Program at Loyola University Medical Center in Maywood, IL.

Dr. Carrasco research interests are focused on identifying fundamental biochemical and cellular mechanisms regulating serotonin and dopamine receptor signaling in the brain by drugs of abuse and its implications for the treatment of neuropsychiatric and substance abuse disorders. Specifically, he studies the effects of cannabinoids (marijuana-like compounds) & cocaine on serotonin and dopamine neurotransmission. He has authored over 45 scientific manuscripts in peer-reviewed journals and received NIH funding for his research. He has also served in several national and international grant review committees. He is a member of the Society for Neuroscience and the American Association for the Advancement of Science.