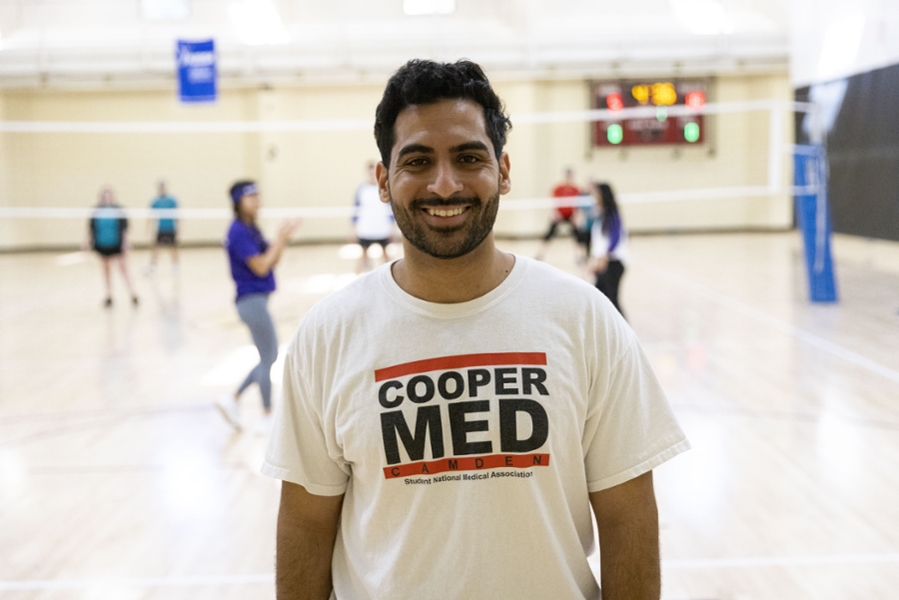 Diversity Groups & Organizations
---
The Office of Diversity and Community Affairs is pleased to sponsor those student organizations (listed below) whose purpose is to share and promote awareness and understanding of the diversity of values and belief systems that exist in our school and work environment.
A Diversity Council, comprised of student representatives from each student organization, drives intersectionality among groups and also contributes the student perspective to matters relating to inclusion at the institutional level.
Some of the Diversity Council's priority goals are:
• Advocating for diversity in faculty recruitment and hiring
• Improving curriculum inclusivity and sensitivity of diverse patient populations
• Encouraging community engagement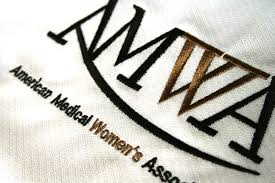 American Medical Women's Association (AMWA)
The Cooper Medical School of Rowan University branch of the American Medical Women's Association is dedicated to upholding the mission presented by the national organization through community service, leadership, advocacy and education. We strive to bring together those in medicine and health-related fields to promote women's health and gender equality in medicine, to create a forum addressing issues facing women in today's society and to support members' professional and personal development.
AMWA Student Leadership: Sherrie Wang (M2) - President, Beth Richards (M2) - Vice-President, Srishti Dhar (M2) - Secretary/Treasurer, Jagathi Kalluru (M2) - Social Chair, Katie Strachan (M2) - Outreach Chair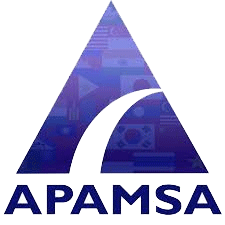 Asian Pacific American Medical Students Association (APAMSA)
The Asian Pacific American Medical Students Association (APAMSA) is a national organization of medical and pre-medical students committed to addressing the unique health challenges of Asian and Pacific Islander American (APIA) communities. APAMSA serves as a forum for student leaders to engage these health issues and develop initiatives and projects addressing these needs. In particular, the CMSRU APAMSA Chapter aims to promote the medical health and health education of the APIA community in the Camden area as well as to help CMSRU students and Cooper healthcare workers in the Camden community understand how to care for APIA patients in a culturally sensitive manner. Finally, our chapter also seeks to provide an important venue for medical students to meet, exchange experiences, and develop personally and professionally through leadership and service.
To find out more, connect with us via email or the APAMSA national organization.
APAMSA Student Leadership: Zarina Chaudhry (M2), Aditya Joshi (M2), Lakshman Kalasapudi (M2), Helen Weidemann (M2), Alex Zhang (M2)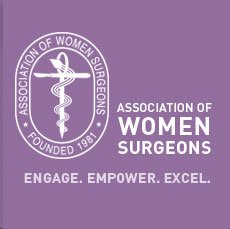 Association of Women Surgeons (AWS)
Making the decision to go into surgery is a difficult one and the Association of Women Surgeons aims to provide adequate resources, support and mentorship to assist medical students interested in a surgical career. The goal of AWS is to enable and empower women interested in surgery to realize their personal and professional goals. AWS sets the stage for a successful career supplying tools and information to faculty, counselors, and students. Through the AWS Chapter, students find a strong community for sharing experiences, learning best practices and developing leadership skills.
AMWA Student Leadership: Ashley Amundson (M2), Manisha Koneru (M2), Jennifer Hopkins (M2), Linda Zhang (M2)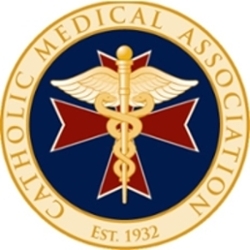 Christian Medical Students Association (CMSA)
Christian Medical Students Association motivates, educates and equips Christian students at CMSRU to glorify God by serving with professional excellence as witnesses of Christ's love and compassion to all peoples. We will strive to be Christ-like, compassionate, courageous, and culturally relevant in our interactions with fellow students, faculty, and patients. We emphasize acceptance of other belief systems and values while standing strong in our own beliefs and values. As a student group, our goal is to promote fellowship within the group, to demonstrate Christ-like love in our daily interactions with others, and to encourage exploration of Christian-related issues in health care.

CMSA encompasses membership with two complementary organizations: Christian Medical & Dental Association (CMDA) and Catholic Medical Association (CMA). CMDA meetings regularly on Tuesday nights for dinner and fellowship when our physician mentors host us in their homes. Meetings are great opportunities to meet other students in all years of training and explore our role as Christians in healthcare. New for the 2022-2023 year, CMA will support future physicians to live and promote the principles of the Catholic faith in the science and practice of medicine. CMA intends to accomplish this goal through service learning and other clinical, faith-orientated opportunities. Both CMDA and CMA have sister organizations at Rowan SOM, who we work closely with throughout the year.
CMSA hosts regular Bible studies on campus, fosters connections with other faith-based CMSRU organizations, JMSA and MMSA, and encourages membership and inclusion of all students: Christian, non-Christian, Catholic, and non-Catholic alike.
CMSA Student Leadership: Bryce Showell (2025), Renee Spencer (2025), Daniel Schneider (2025)

Contact Us: coopercmsa@gmail.com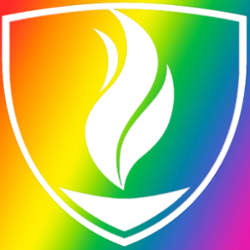 Cooper Pride
Cooper Medical School of Rowan University is committed to fostering an environment in which diversity is celebrated amongst students, faculty, staff and the Camden community. As such, we recognize the need for allies of the lesbian, gay, bisexual, transgender, and questioning (LGBTQ) community amongst medical professionals. The mission of the Cooper LGBTQ+ Ally group is to strive to continually and thoroughly educate ourselves and our peers regarding the unique challenges faced by members of this community.
We are committed to providing opportunities to benefit members as well as the entire CMSRU community, including Cooper Hospital. These opportunities include, but are not limited to, professional development, monthly literature review, and social networking events with surrounding medical and graduate schools. We pride ourselves on providing a safe place for all voices to be heard, and we welcome anyone interested in LGBTQ issues whether you identify with this community or are an ally.
Cooper Pride Executive Board: Alanna Goldberg  (M2), Connor Mott (M2)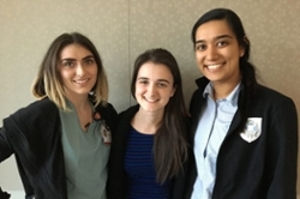 Disability Awareness Association at Cooper (DAAC)
We are medical students who identify as being disabled, physically or mentally, and students who wish to support the demonstration of disability awareness. Our goals are the following:
• Encourage self-advocates to teach us
• Spread awareness and destigmatize disability
• Find and make available tools to better connect with patients with disabilities
• Facilitate mentorship opportunities between students and healthcare professionals
• Reinforce the dignity of patients with disabilities
DAAC Student Leadership: For information, please contact CMSRU Diversity Council

Read More: "Cooper medical students with disabilities push for culture change in medicine" (WHYY, April 2018)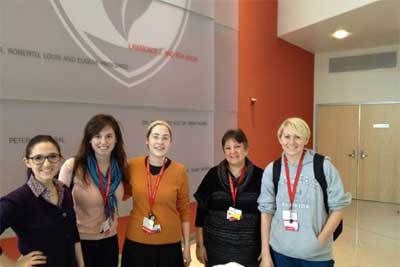 Jewish Medical Student Association (JMSA)
The mission of the Jewish Medical Student Association is to provide a religious and cultural community for students and faculty that promotes awareness and knowledge of Judaism. The JMSA creates opportunities for people of all races, religions, and cultures to come together and learn from each other through educational and social experiences. Some of our events include Jewish bio-medical ethics series, Shabbat dinners and holiday programming for all CMSRU students. As we grow we hope to coordinate events with other medical schools in the South Jersey/Philly area.
To find out more, connect with us via Facebook.
JMSA Student Leadership: Olivia Schreiber (M2), Melissa Stockton-Brown (M2), Jared Wolfe (M2), Adam Friedman (M2)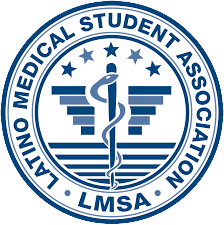 Latino Medical Student Association (LMSA)
The Latino Medical Student Association is a Latino student group representing health professions students. Its mission is to recruit Latinos into higher education, educate the public and one another about Latino health issues, advocate for increased Latino representation in health related areas, and promote awareness about social, political and economic issues as they relate to Latino health. The CMSRU chapter of LMSA is committed to unifying and assisting current and future Latino medical students; it also serves to create a support network. All students are invited to participate.
LMSA Student Leadership: Aleem Mohamed (M2) - President, Alejandro Paz (M2) - Vice-President
Madeline Waara (M2) - Secretary, Adam Goldsmith (M2) - Treasurer, Whitney Garay (M2) - Community Liaison

Organization E-mail: lmsacmsru@gmail.com

Link to National Website: https:/lmsa.site-ym.com/

Connect with us via Facebook!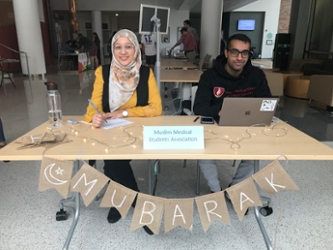 Muslim Medical Students Association (MMSA)
The Muslim Medical Students Association at CMSRU will provide a system of spiritual support, social activity, fellowship, and advocacy for Muslim students and non-Muslim students with an interest in Islam. Additionally, the MMSA will provide educational events for all students with a focus on the relationship between Islam and medicine, as well as interfaith activities with other spiritual organizations.
MMSA Student Leadership: Salma Elkholy (M2), Mona Moshet (M2), Syed Daniyal (M2), Aleem Mohamed (M2)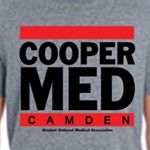 Student National Medical Association (SNMA)
The Cooper Medical School of Rowan University (CMSRU) Student National Medical Association (SNMA) chapter is committed to supporting current and future underrepresented minority medical students, addressing the needs of underserved communities, and increasing the number of clinically excellent, culturally competent, and socially conscious physicians. In addition, we strive to uphold the core values of CMSRU which include: diversity, personal mentorship, professionalism, collaboration, mutual respect, civic responsibility, patient advocacy, and lifelong learning. SNMA is committed to the empowerment of its members to take proactive steps to address minority health issues through advocacy and community service. SNMA membership is open to all who wish to make a difference regarding the medical education and health concerns of underserved communities.
SNMA Student Leadership: Oluseun Dairo (M2) - President, Boladale Ashiru (M2) - Vice-President 
Odera Ekeh (M2) - Secretary, Adejumoke Oyinlola (M2) - Treasurer, Maryanne Adekunle (M2) - Community Chair, Ernest Wallace (M2) - MAPS Liaison
Connect with us via Facebook, our National Organization, or email us!