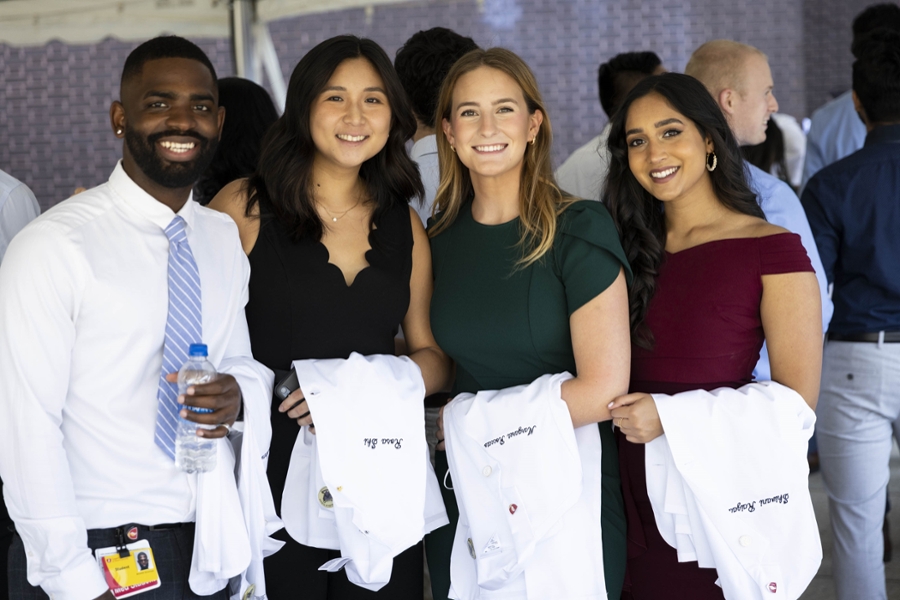 Office of Medical Education
---
At Cooper Medical School of Rowan University (CMSRU), we are committed to educating the next generation of physicians in the ever-changing healthcare environment. Our team is dedicated to our mission, which is to provide humanistic education in the art and science of medicine within a scientific and scholarly community in which excellence in patient care, inclusivity, innovative teaching, scholarly activity and service to our community are valued.

A medical education curriculum inspired by our mission
We believe that medical education should be a seamless continuum over four years, integrating knowledge of basic scientific concepts, early clinical experience and patient care, self-directed learning, teamwork, and medical and non-medical activities for the greater community's benefit. Our students are able to immediately apply basic scientific principles that they learn to patient care. 
A collaborative, integrated approach
Our collaborative and integrated approach to teaching puts biomedical scientists and clinicians together with our students, primarily in small group settings. Students have ample time to reflect upon their experiences and enhance their understanding through self-directed inquiry and learning opportunities. Our focus on healthcare delivery, systems engineering, outcome-driven care, and cost containment are key facets of the curriculum that will enable graduates to thrive in the dynamic world of healthcare.
Educating and encouraging students to become compassionate physicians
We believe that the design and continued evaluation of our medical education curriculum will foster physicians who will commit to lifelong learning and provide care that is compassionate, evidenced-based, and improves not only the health of the individual, but of the community.
Learn More
If you are interested in contacting a team member of the Office of Medical Education at Cooper Medical School of Rowan University (CMSRU),
please visit our Contact Us page
.