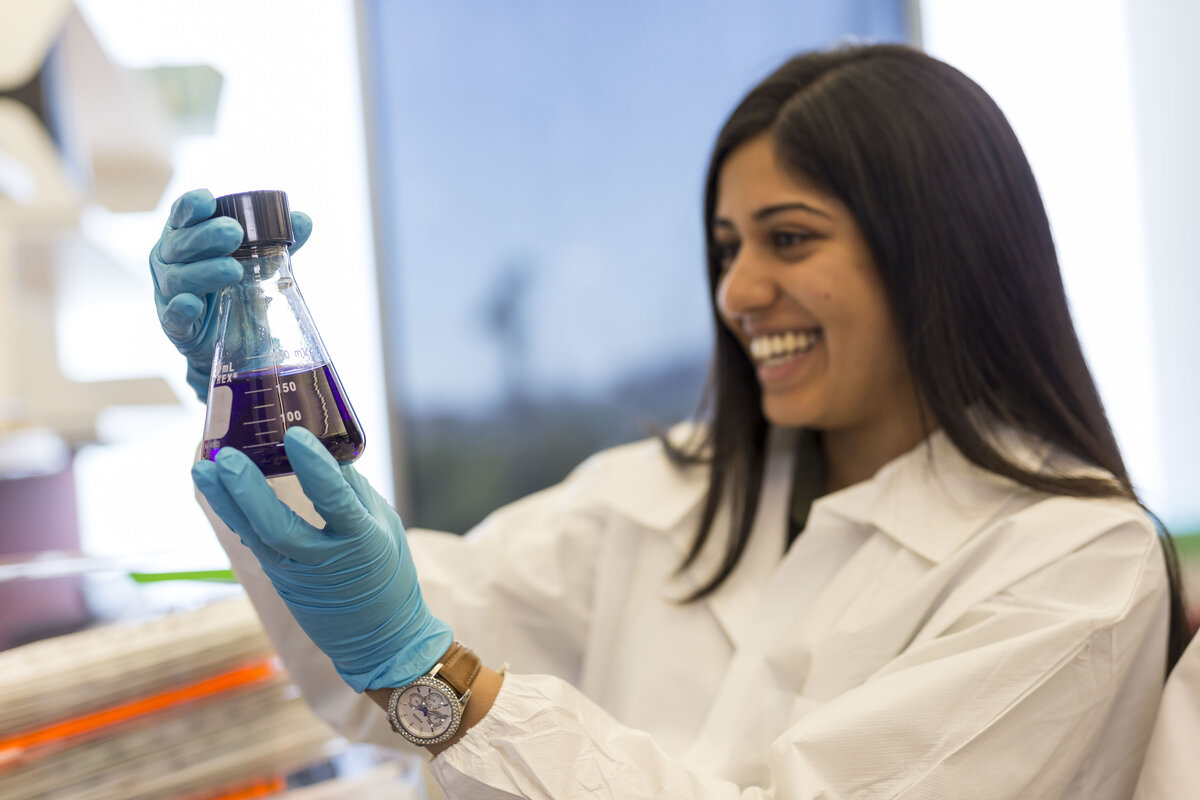 Research Focus Areas at CMSRU
---
The physicians and scientists at Cooper Medical School of Rowan University (CMSRU) strive to develop innovative approaches to understand, treat and prevent disease, with a focus on public health problems of high relevance to the Camden community and State of New Jersey. Using collaborative approaches which leverage our strengths, our research programs are focused on developing new therapeutics and improving public health.
Key Research Focus Areas
Our research focus areas include:
Neuroscience, addiction, and epilepsy
Cancer biology, metastasis, and treatment
Biomedical engineering, including tissue engineering and drug delivery
Community health and sustaining healthy communities
Research at CMSRU is recognized through significant funding from the National Institutes of Health (NIH) and other funding agencies. CMSRU has more than 15,000 sq. ft. of dedicated laboratory space and a wide array of equipment including state of the art microscopy, flow cytometry, and mitochondrial physiology cores.
Our faculty and students benefit from affiliations with all Rowan University campuses, Cooper University Health Care, and the Coriell Institute. The newly constructed Joint Health Sciences Building (JHSC), just one block from the medical school education building, houses extensive research facilities for Rowan University, Rutgers-Camden and Camden County College. This unique collaborative venture functions as a hub for research, collaboration, and innovation in South Jersey.
CMSRU strives to create a research culture focused on an array of outstanding basic science, clinical, and science of healthcare delivery research programs, centers, and resources. The ultimate goal is to improve public health.