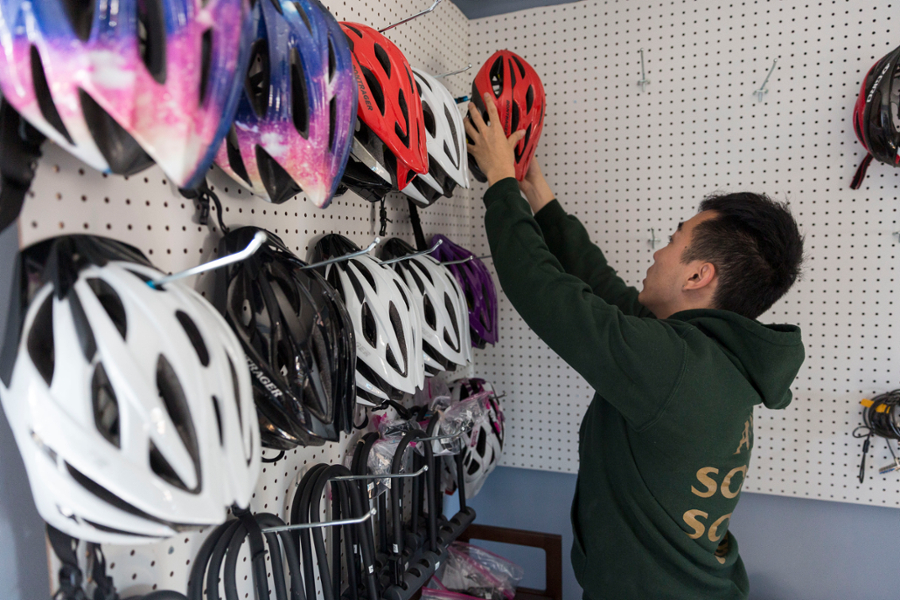 Youth Activity & Wellness
---
---
Cooper Medical School of Rowan University (CMSRU) students have the opportunity to become involved with organizations within the Youth Activity & Wellness service domain. Select a service opportunity below to read more details and to learn about how to get involved. 
The Camden Youth Soccer Club (CYSC) provides organized soccer instruction and games for Camden kids aged 4-14. CMSRU students serve as coaches for the 4-6 age group, teaching basic soccer skills, teamwork, self-esteem, fitness and social skills.
Contact Person: Tori Djakow (M2), Mitchell Finkelstein (M2), and Ken Sprankle (M2)

Frequency: Saturday mornings (9:30 am -12:00 pm); Seasonal (fall and spring)

Location: Camden High School fields (10 minute drive from CMSRU)
Forging Youth Resilience (FYR) - Heart of Camden is a national fitness program that serves at-risk and underserved youth. The Heart of Camden chapter, run out of CMSRU, provides structured workouts for local teens that are looking for a safe and nurturing environment to become fit and strong. The program pairs athletes with CMSRU students to set goals and to support each other to build healthy habits, confidence, self-esteem, and positive character to reach academic, personal, and fitness success. FYR provides medical students the opportunity to build supportive relationships with local youth through physical fitness activity.
Contact(s):   Sara Buchner (Pres), Hiroto Watanabe (Vice-Pres), Jake Metheny (Outreach), Evan Derector (Outreach), Kiana Lee (Treasurer), and Tonia Liu (Secretary)

Frequency: Tuesdays, and Thursdays (4:30pm-6:00pm)

Location: CMSRU (MPR)
Fun on the Run is a physical activity based positive youth development program for elementary school kids. The program teaches life skills through dynamic, interactive lessons and running games. The program culminates with the girls being physically and emotionally prepared to complete a celebratory 5k running event. The goal of the program is to unleash confidence through accomplishment while establishing a lifetime appreciation of health and fitness. CMSRU's program operates in partnership with the KIPP Cooper Norcross Academy and currently works with participating 5th grade girls.
Contact: Rebecca Case (M2), Emily Hochreiner (M2), Reshma Modi (M2), Angelica Piccini (M2)

Frequency: Mondays,, Wednesdays 3:15pm - 4:45pm

Location: KIPP Cooper Norcross Academy (2 min walk)
Haven is a program of LUCY Outreach with a mission to provide a safe and positive environment for lesbian, gay, bisexual, transgender and questioning (LGBTQ) youth from Camden and across Camden County to learn more about themselves through peer interaction and educational experiences. The program provides interaction with LGBTQ peers and adult role models, peer and ally support, health and social activities, information to resources and other support, and advocacy. Sinece 2016, CMSRU students have led programming at Haven, which has provided opportunities to share their own experiences and lend support to youth as they explore and discover their own identities and values.
Contact: Abbie Jefferson (M2), Karla Reid (M2)

Frequency: Twice monthly, Wednesdays 6pm - 9pm

Location: LUCY Outreach (East Camden)