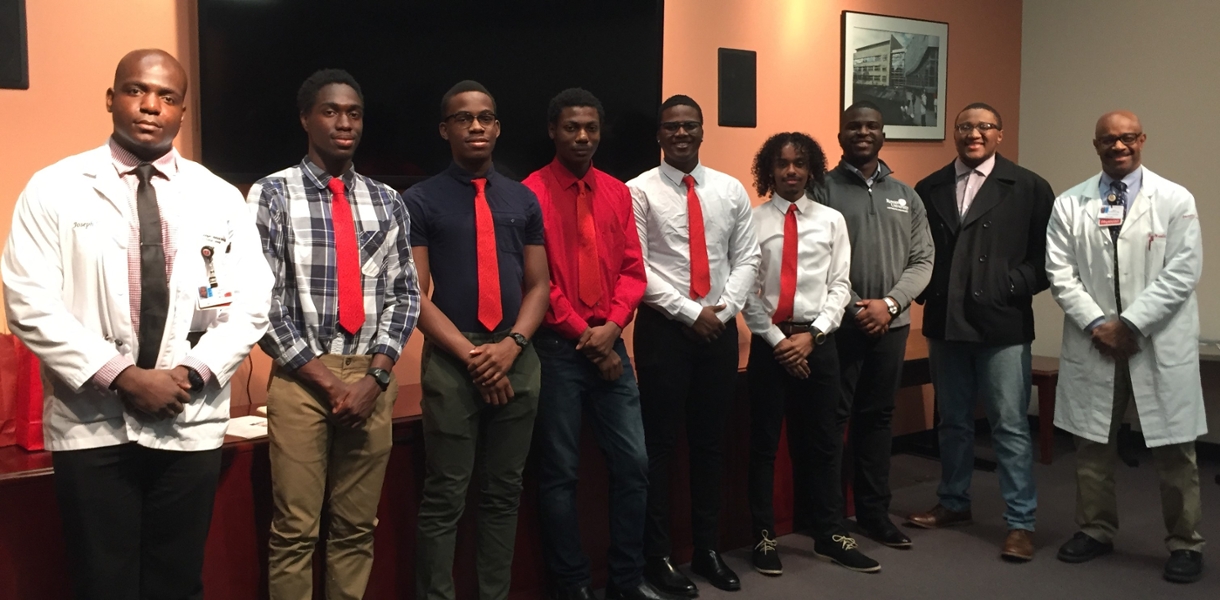 Black Male Collective - Revitalizing Access to Medical Professions for Underrepresented Populations (BMC - RAMP UP)
---
The Black Male Collective-Revitalizing Access to Medical Professions for Underrepresented Populations program, or BMC – RAMP UP, is a mentoring program jointly sponsored by Cooper Medical School of Rowan University (CMSRU), Rowan University and Cooper University Health Care.
BMC – RAMP UP's primary aim is to identify Rowan students who are African American males with an interest in careers in medicine and support them through their undergraduate years – and beyond – to maximize their chances of achieving their career goals. Each student will be paired with an African American male physician or CMSRU medical student mentor to promote academic advancement, social support and networking opportunities.
BMC inductees are encouraged to apply to CMSRU's Premedical Urban Leaders Summer Enrichment (PULSE) program, a premedical summer enrichment program for college students with an interest in health professional fields. PULSE helps students develop a competitive portfolio by focusing on academic, clinical, research and service opportunities. Please note that PULSE acceptance is not guaranteed for BMC – RAMP UP participants as there are separate PULSE eligibility criteria.
BMC – RAMP UP inductees will be selected from among the pool of qualified applicants until capacity is reached.
For more information about the program, please complete our inquiry form and we will be in touch.