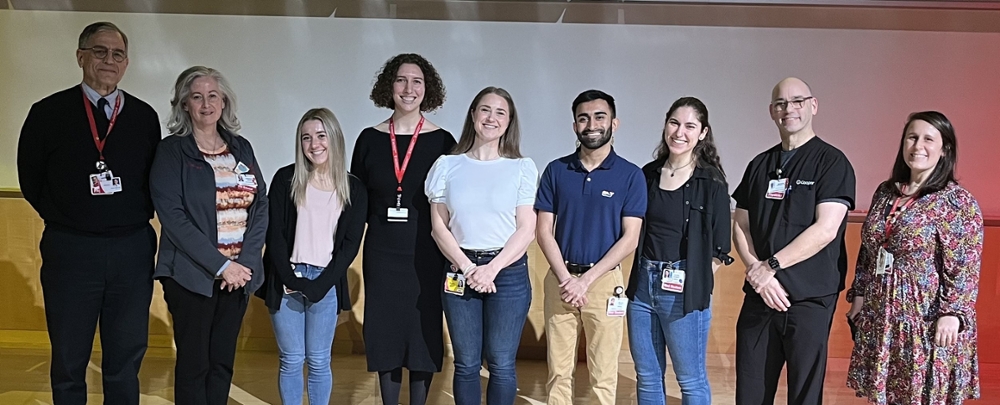 A photo of CMSRU students and faculty members who participated in the CMSRU Story Slam 2023 – an event sponsored by the Center for Humanism.
Center for Humanism
---
Cooper Medical School of Rowan University (CMSRU)'s Center for Humanism, Professionalism, Medical Ethics and Law officially launched in 2019. Funded by generous supporters, its mission is to discover, refine and promote state-of-the-art tools to foster the development of humanistic and professional healthcare practitioners. Through all its robust activities, its mentorship and research, the Center promotes the virtues of empathy, respect, integrity, altruism and the pursuit of excellence.
The Center's passionate faculty create and deliver diverse curricular and extracurricular programming that fosters humanism and professionalism across the continuum from undergraduate medical education, through graduate medical education to independent practice. Pervading all its activities is an investigatory mindset, seeking to establish, through research, the best practices to achieve its mission.