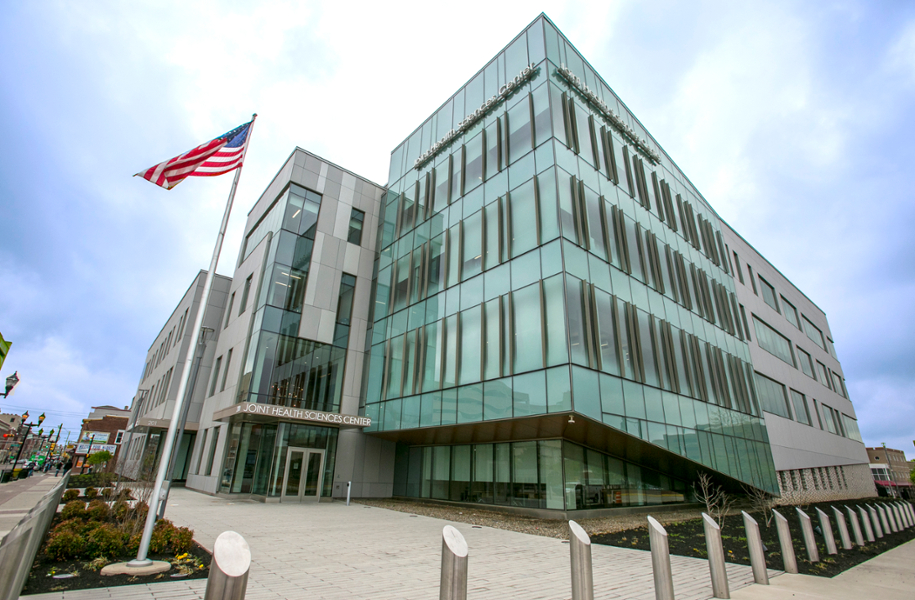 Clinical Skills & Simulation Center
---
Co-operated by Cooper University Health Care (CUHC) and Cooper Medical School of Rowan University (CMSRU), the Clinical Skills and Simulation Center (often referred to as the "Sim Center"), boasts over 15 years of simulation education.
Located in the Joint Health Sciences Center (JHSC) in the heart of the "Meds and Eds" corridor in Camden, New Jersey, the Sim Center occupies over 12,000 square feet on the 2nd and 3rd floor of the annex building. The Sim Center space consists of state-of-the-art simulated rooms, housing 12 OSCE/patient examination rooms, 5 high-fidelity rooms (a surgical suite, a birthing suite, pediatric room, and 2 inpatient hospital care rooms), multiple classrooms and the offices for the Sim Center team.
Our goal is to provide our students with a psychologically and physically safe learning space where a humanistic approach to education in the art and science of medicine can be provided. All simulation programs are focused on helping students learn to provide excellent patient care with a focus on patient safety, teamwork, and interprofessional collaboration.
The Sim Center team works to create inclusive programs and to celebrate the diverse population of students, faculty, standardized patients and other learners who participate in the educational opportunities we provide. All simulation team members are engaged in educational programs about Diversity, Equity, and Inclusion (DEI) and ongoing certifications to learn how to best provide safe and welcoming educational programs.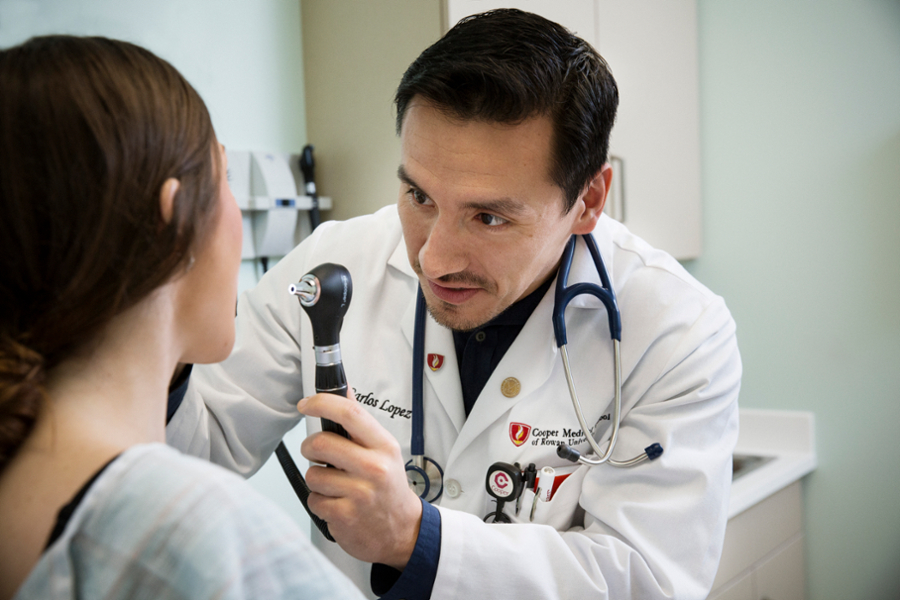 Interactive Learning Environment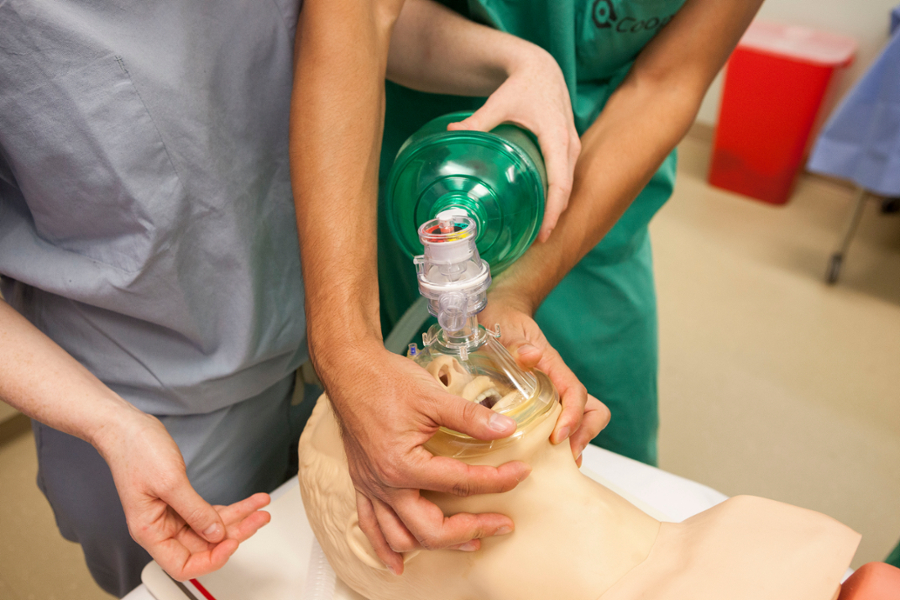 Equipment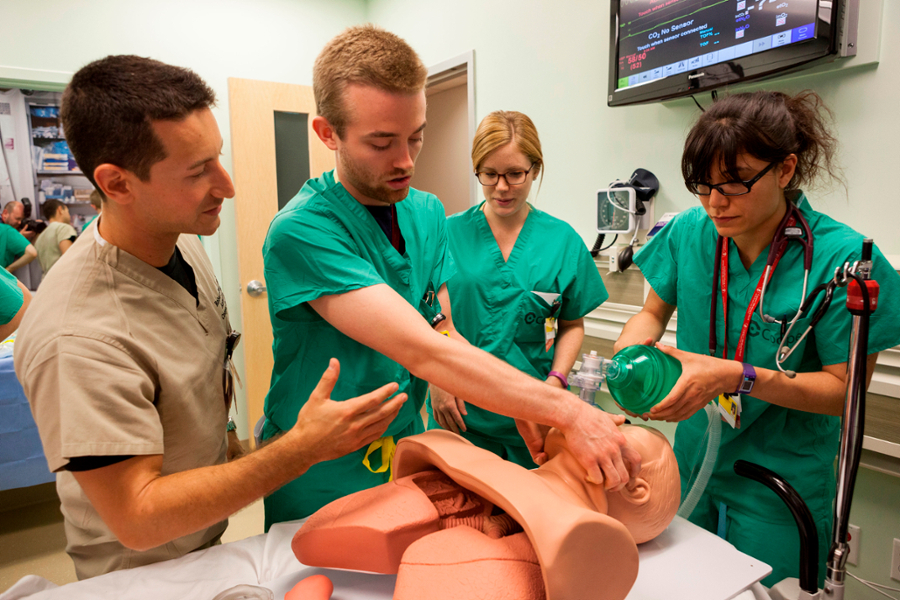 Research and Accreditation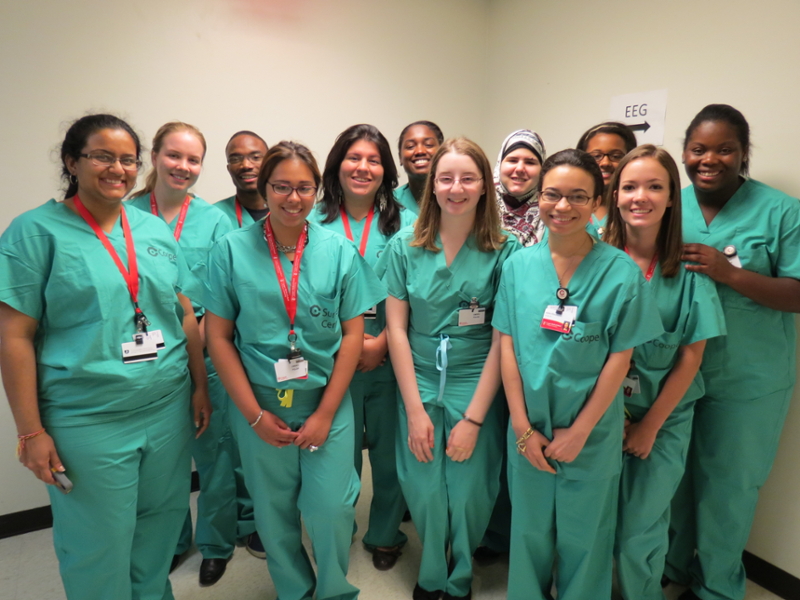 Community Outreach