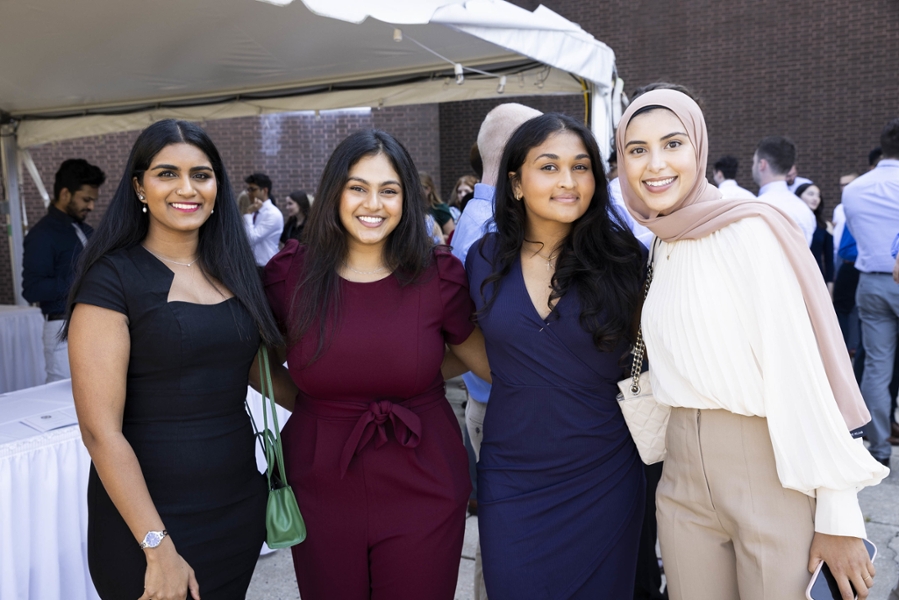 Applying for Financial Aid
---
Use Federal Aid First
Please use available grant and scholarship aid before applying for a loan. When considering your loan options, remember to access your federal aid before applying for private loans. Federal loans usually have lower, fixed interest rates and more flexible repayment options versus private loans. For more information, please visit the U.S. Department of Education's Federal Aid Student Website.
Please refer to the steps included below when applying for financial aid.
How to Apply for Financial Aid
Please be sure to collect the documents needed to submit your FAFSA, including income tax returns and W-2 forms (as well as other records of income). A full list of requirements are available at

studentaid.gov

.
Apply online (the fastest and easiest way) by logging onto studentaid.gov. Please utilize Rowan University's federal school code: 002609. Free help is available online or by contacting the Federal Student Aid Information Center at 1-800-4-FED-AID (1-800-433-3243) for assistance.
Electronically sign your FAFSA by using your Federal Student Aid (FSA) ID. Please log onto

studentaid.gov/fsa-id

to create or edit your FSA ID. The FSA ID must be used to log into various U.S. Department of Education websites.
Please review the SAR summary of the information from your FAFSA. If changes or corrections are necessary, please access 

studentaid.gov

 and select "Make Corrections to a Processed FAFSA."
Verification may occur for CMSRU Institutional Scholarship applicants.
Students selected for verification will be notified of their selection by CMSRU Financial Aid Services. 
Students must submit the required documentation to CMSRU Financial Aid Services.
CMSRU scholarship applicants will be offered institutional aid upon receipt of all required documentation.
CMSRU accepted students must access their Financial Aid Offer Letter information electronically via Rowan Self Service: 

www.rowan.edu/selfservice

.
Accepted students must utilize their Rowan ID (user ID) and Rowan PIN to access Rowan Self Service.
Accepted students will be provided with the procedures to access Rowan Self Service.
If you require additional funding after you have borrowed your full eligibility under the Federal Direct Loan program, or if you do not meet the eligibility requirements for the federal loan program, you should pursue an alternative/private education loan from a private lender as detailed here.
The U.S. Department of Education has developed an electronic signature process that will expedite the processing of your financial aid requirements, which are required for all student loan borrowers. All new first-time borrowers of Federal Direct Loans at CMSRU are required to complete Entrance Counseling and Sign a Direct Loan Master Promissory Note (MPN) using the same FSA ID that you utilized to electronically sign your FAFSA.

To complete Entrance Counseling, visit

studentaid.gov

.
To complete your MPN for your Federal Direct Loan, visit

studentaid.gov

. NOTE: if you opt to apply for a Graduate PLUS Direct Loan, you must also complete a separate Graduate PLUS MPN, in addition to completing the Direct Loan MPN for the Unsubsidized Direct Loan.