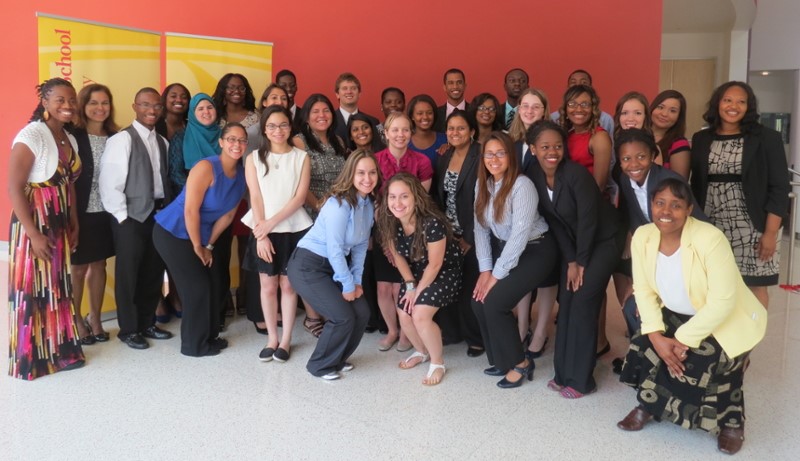 Diversity Council
---
Our Mission:
The CMSRU Diversity Council is comprised of representatives from each student organization under the umbrella of the Office of Diversity and Community Affairs. The council will meet monthly to promote awareness, shared action, and intersectionality among groups. The Diversity Council will foster a fully inclusive campus-space where students can facilitate discussions and voice their concerns through liaisons.
The Council will:
Enhance the collective efforts of diversity and inclusivity advancement within the CMSRU community of students, faculty, and staff.
Recommend and guide implementation of strategic actions and initiatives to the CMSRU administration and its board in matters relating to diversity and inclusivity in the learning and social environment.
Create and promote diversity in action through shared events, improved policies and practices, and collaboration with partners at Cooper Health System, Rowan University, and other Camden organizations as a means to combat health disparities.
Members and Voting:
Each diversity group will appoint at least one (1) member to represent their group at each general meeting of the diversity council.
Each diversity group will have one vote during council-wide decisions.
Any student, affiliated or nonaffiliated with diversity groups, are welcome to join Diversity Council meetings.
Diversity Council Student Leadership
 Leslie Abraham, Roberto Gonzalez-Merino, Rebecca Neill, Xavier Rivera (M3)
 Kavya Sundar, Trina Van, Gabrielle Karlovich, Amy Ng (M2)
 Srishti Dhar, Alanna Goldberg, Kiana Malta, Saamiyah Ahmed, Syed Daniyal (M2)
Follow Us!
Instagram @cmsrudiversitycouncil
Facebook Diversity Council at CMSRU