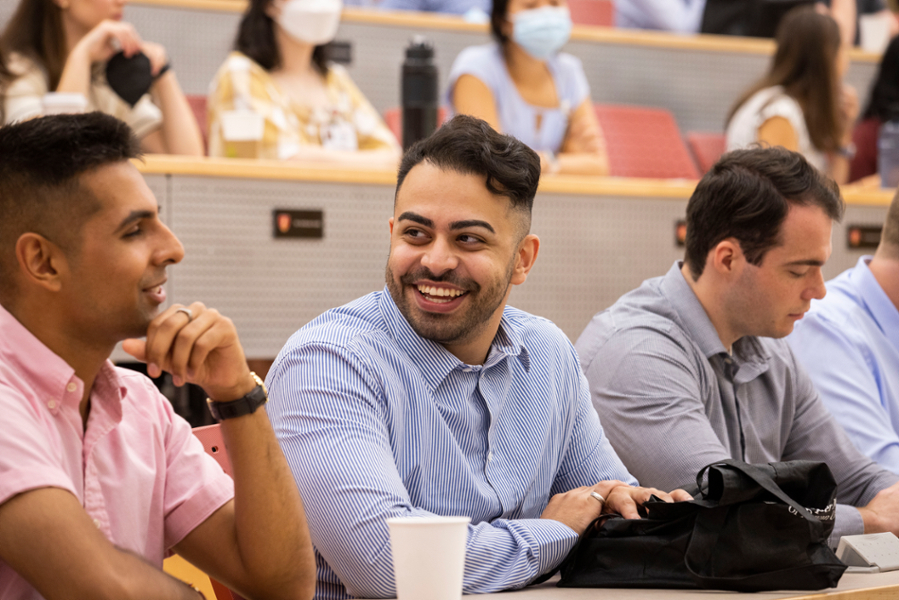 Direct Scholarship Support
---
Restricted Scholarships
All applicants will be considered for CMSRU Scholarships. Some scholarships have very specific, limiting, criteria.
For most students, eligibility for a scholarship is determined upon entrance into CMSRU based on prior academic strengths and, if the scholarship is need-based, on the student's financial need. Scholarship gifts help defray costs associated with tuition, including expenses related to curriculum development, faculty preparation, medical education research, technology, lab equipment, and library resources.  
The scholarship recipient will receive notice of the type of scholarship award upon entrance into CMSRU, either a one-time only award or a continuous award to be repeated during each of the student's four years at CMSRU as long as the awardee continues to meet the specific scholarship criteria.
Endowed Scholarships
Endowment gifts for scholarships provide wonderful ways to honor individuals and perpetuate shared values. These are visionary gifts that individuals, families, and organizations have supported to help educate future generations of physician leaders committed to healthcare excellence and compassionate care.
With a minimum endowment gift of $25,000, donors may establish a named fund scholarship. These scholarships typically memorialize or honor a family member, esteemed colleague, professor, or friend.
You can make an impact today by making a contribution to help fund an existing Scholarship or to name your own Endowed Scholarship.