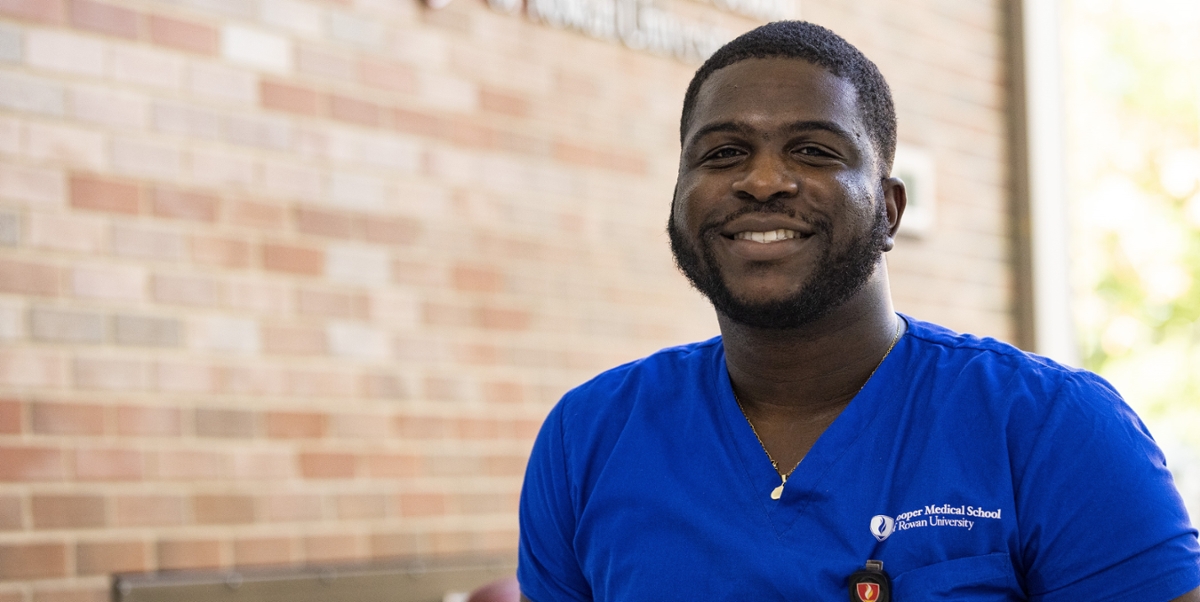 Medical School Board
---
The Medical School Board of Cooper Medical School of Rowan University (CMSRU) is a group of individuals strongly committed to the mission and vision of CMSRU. This Board serves as the general oversight body of the medical school, acting at all times, subject to the reserve powers of the Rowan University Board of Trustees.
The Medical School Board is responsible for approving the mission and goals of CMSRU, advising the Dean, supporting and enhancing CMSRU's image among key constituent groups, monitoring the operations and execution of the Educational Program, as well as many other review and approval duties as directed by the Rowan University Board of Trustees.
The Board meets quarterly, with additional work carried out in committees that may include faculty, staff, and others as non-voting representatives.
2022-2023 CMSRU Medical School Board
Peter S. Amenta, MD, PhD
Darren Boehning, MD
James Bongiovanni
Colleen Bonner
Andrea Bottaro, PhD
Amanda Burden, MD
Mark Byrne
Christopher Olivia, MD
Brian Gable, MD
Matthew Gentile, EdD
Guy Hewlett, MD, FACOG
George Hill
Charles Imbesi
Amit Joshi, MD
Jean-Pierre Issa, MD
Rose Kim, MD, MEdHP
William Kocher, MD
Eileen Kostic
Harry Mazurek, PhD
Larry Miller, MD
Jocelyn Mitchell-Williams, MD, PhD
Andrew Nyce, MD
Sundip Patel, MD
Alisa Peet, MD
Steven Peikin
John Porter, MD
Erin Pukenas, MD
Annette Reboli, MD
Douglas Reifler, MD
Felicia Gordon Riehman
Rita Salva
Robert Saporito
Nicholas Stamatiades, MBA
Edward Viner, MD
Lawrence Weisberg, MD
Past Members of the CMSRU Medical School Board
We are grateful for the leadership of the following individuals as past members of the CMSRU Medical School Board:
Marque A. Allen, D.P.M.
Julieta Barroeta, MD
M. Brownell Anderson, MEd
Francis J. Bonner, MD
Sandy Hoeppner Brown
Tabbetha A. Dobbins, PhD
Jason D. Gonzalez
Jonathan W. Jernigan (deceased)
Martin F. McKernan, Jr., Esq. (deceased)
Calvin H. Knowlton, PhD
Lawrence Kull (deceased)
Naomi Lawrence, MD
George Lynn
DeMond Miller, PhD
Johnathan H. Orenstein, DMD
Steven Ross, MD, FACS, FCCM
William G. Sharrar, MD
Manning J. Smith
Albert R. Tama, MD (deceased)