Douglas Reifler, MD
---
Senior Associate Dean for Professional Formation & Health Humanities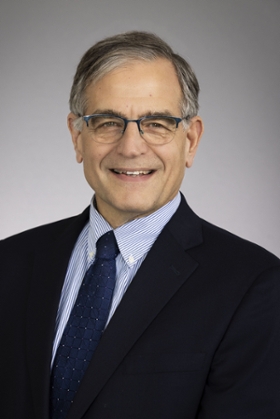 Douglas Reifler, MD, is a primary care general internist originally from Evanston, Illinois, with a strong interest in medical humanities and humanism in medicine. After graduating from Harvard College he worked as a medical editor, including time in the New York offices of Scientific American. He earned his MD from the University of California, San Diego, then returned to Chicago for residency in primary care internal medicine and fellowship in general internal medicine, both at the Northwestern University Feinberg School of Medicine. His extensive experience in medical education includes serving as Associate Dean for Student Affairs and Medical Education at Rosalind Franklin University in North Chicago, IL, and most recently as Associate Dean for Student Affairs and Medical Humanities at the Lewis Katz School of Medicine of Temple University.
As Cooper Medical School of Rowan University (CMSRU)'s new Senior Associate Dean for Professional Formation and Medical Humanities he works with the CMSRU Center for Humanism to further their existing curricular and extracurricular efforts, and he practices clinically in primary care internal medicine.
Dr. Reifler is the proud father of two adult daughters, one an ID fellow and one a Broadway musical theater assistant and composer. He commutes to work by bicycle and aspires to join Acoopella, the medical student a cappella singers.