Matthew Gentile, EdD
---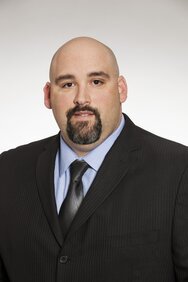 Assistant Dean for Assessment & Continuous Quality Improvement
Adjunct Assistant Professor of Medicine
In his role as Assistant Dean for Assessment & Continuous Quality Improvement, Dr. Gentile oversees all aspects of Cooper Medical School of Rowan University (CMSRU)'s Assessment and Evaluation system operations and the CMSRU Continuous Quality Improvement goals while ensuring the school's continued compliance with Liaison Committee on Medical Education (LCME) accreditation standards.
Dr. Gentile also serves as the Chair for the Assessment and Examination Review Subcommittees of the CMSRU Curriculum Committee. He holds a Doctor of Education degree in Educational Leadership from the University of New England, where he specialized in medical education leadership.
Dr. Gentile holds a Master of Arts degree from Richard Stockton University, specializing in Forensic Psychology, has been trained in LEAN/Six Sigma, and holds a Medical Education Research Certificate (MERC) from the Association of American Medical Colleges (AAMC). He has significant experience with assessment program development and implementation, assessment technology, data analysis, assessment tool design, program evaluation, curricular mapping, and policy development. Dr. Gentile's research interests focus on program development, small group learning, and assessment in medical education.