Marion Lombardi, EdD
---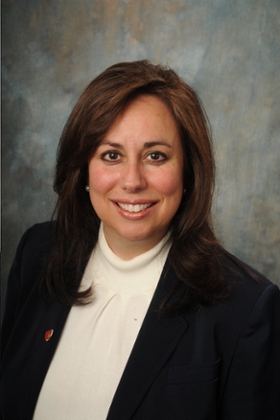 Assistant Dean for Student Affairs
Marion Lombardi, EdD, joined Cooper Medical School of Rowan University (CMSRU) in September 2010, as the school was in its early stages of development. In her role as Assistant Dean for Student Affairs, Dr. Lombardi is an integral member of the Dean's Leadership and LCME Accreditation Teams. Dr. Lombardi provides oversight for the CMSRU Office of Student Affairs daily operations. She is the immediate supervisor for the Rowan University employed staff in the member offices encompassing the Office of Student Affairs, including Registrar, Financial Aid Services, Student Support Services and Wellness. 
In addition, Dr. Lombardi provides oversight to the Student Government Association (SGA), SGA clubs and organizations, student handbook/student policies, and student attendance. She liaises with CMSRU contracted service providers and the CMSRU Student Health Center on behalf of student programs and services. She also serves as the CMSRU Accessibility Services Provider, as well as Title IX Coordinator. 
Dr. Lombardi has more than 15 years of experience working in higher education leadership and medical school administration. Previously, Dr. Lombardi worked in both the nonprofit and for-profit employment sectors. Dr. Lombardi holds both a Bachelor of Science degree in Public Administration and Master of Science degree in Human Resources Administration from The University of Scranton. In addition, Dr. Lombardi received a Doctorate in Higher Education Leadership from Rowan University.