Seventy percent of CMSRU students participate in summer research
---
More than 70 percent of the Class of 2017 at Cooper Medical School of Rowan University (CMSRU) are gaining valuable scholarly experiences, enhancing their skills and exploring novel scientific, clinical and health care delivery theories through the school's comprehensive Summer Research Program (SRP).  "We had more research opportunities than students to fill them," says Harry Mazurek, PhD, Associate Dean for Research. "This demonstrates a high level commitment by our clinical and biomedical science faculty to provide valuable learning experiences for our students."
Students participating in the SRP work closely with biomedical science faculty in CMSRU's state of the art laboratories, or with physicians at their clinical sites. Areas of study include basic science areas (like genetics, cellular electrophysiology, molecular biology); translational science (behavioral pharmacology, stem cell differentiation) and clinical research in areas such as quality assurance, population health, performance improvement, medical and patient education, disaster planning and hospital finance.  All students receive stipend support for their work. 
Meet a few of the scholars: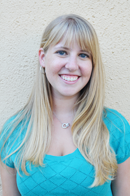 Caroline Kaigh (Haverford College '11), a Teach For America  alumna who studied Public Health in college, is working with faculty to examine the relationship between Emotional Intelligence and Empathy during medical student training. This project will assist in creating future Emotional Intelligence workshops for CMSRU students. Ms. Kaigh notes that her experiences in Camden have highlighted the interconnected nature of healthcare and education and emphasized the importance of relationship-building in patient care.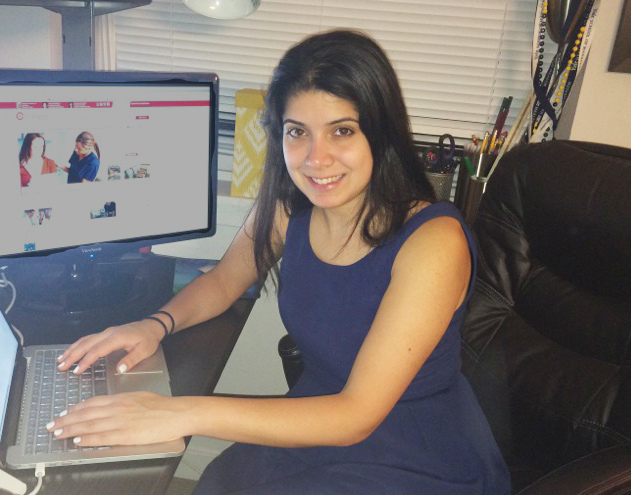 Mitra Daneshvar (University of Michigan '11; Yale '13) focused on differences in health behaviors and outcomes by gender during her Masters of Public Health studies, in particular for cardiovascular disease. She continues this interest in her SRP project at Cooper University Hospital's Cardiology Department, investigating the relationship atrial fibrillation has as a risk factor for heart failure by gender.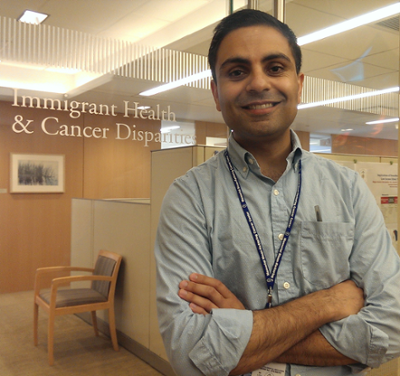 Darshan Patel (Brown University '09, University of Pennsylvania '11), former math teacher through Teach for America, continues his commitment to education for the urban underserved. He previously participated in a service learning project in the Upward Bound for English Language Learners Program at Rowan University at Camden. This summer, Darshan is working with Dr. Lisa Diamond at the Immigrant Health and Cancer Disparities Service at Memorial Sloan Kettering Cancer Center to study the impact of limited English language proficiency on late-stage cancer diagnosis and behaviors during the pre-operative process.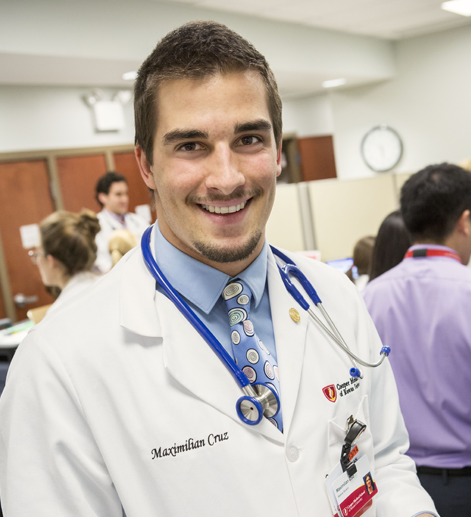 Max Cruz (University of Notre Dame '12) arrived in Camden for the first time in 2010 with a service group, and returned as a medical student in 2013.  His past work encompassed social outreach and anthropology – interests that merge well for his SRP project on identifying the gaps in healthcare access and education for the distinct Hispanic populations in Camden.
"I'm really proud of all the students who applied for summer research, whether it's on our campus or elsewhere," said Paul Katz, MD, Dean of CMSRU. "Our students are bright, civic minded and motivated to further their education and their careers."
This summer, CMSRU will welcome its third and largest class.  More than 5000 applications were received and 72 students were accepted, bringing enrollment at the school up to 186. CMSRU will continue to gradually increase total enrollment to approximately 400 students.