CMSRU launches MEDacademy
---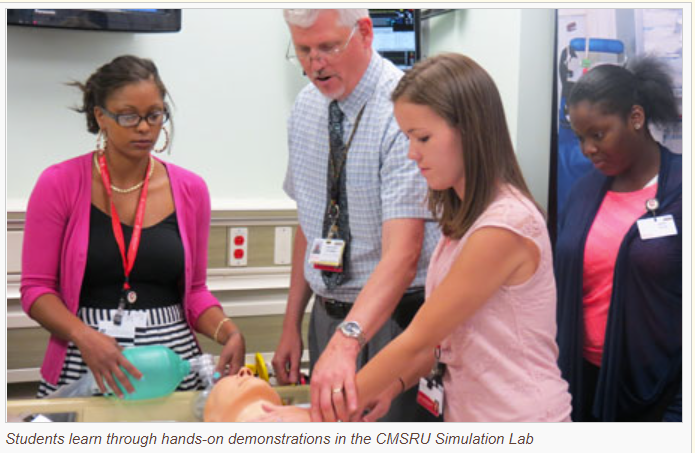 Cooper Medical School of Rowan University (CMSRU)
is offering
MEDacademy
2015, a new summer program for highly motivated and academically gifted rising high school students who are interested in a career in medicine. The four-week summer day camp, located on the campus of CMSRU, provides the opportunity to explore the world of medicine through lectures, hands-on demonstrations, and interactive and clinical activities taught by faculty, medical students and staff of CMSRU. This one-of-a-kind experience is designed to introduce students to medical school and help refine their interest in medicine. Program size is limited to facilitate one-on-one discussions and to provide the best experience possible.
Eligible candidates should be rising junior and senior high school students, and 2015 college freshmen who are in excellent academic standing, and demonstrate an interest in medicine. MEDacademy 2015 runs June 29 through July 24, Monday-Friday, 9am to 4pm. Tuition for the four-week program is $2,500 and includes: scrubs and stethoscope, daily lunch, field trips, graduation diploma and ceremony, and more. Each day begins with a lecture on a featured field of medicine presented by CMSRU faculty followed by a combination of hands-on learning activities, clinical simulations, case discussions, and a series of specialty topics. A final poster project will summarize the total medical school experience.
Application and permission forms are available for 
download here
. Eligible applicants must have a GPA of 3.3 or above and have taken science and math courses. Two letters of recommendation (guidance counselor and science teacher), official high school transcripts (2013/2014), fall 2014 grades and a $500 refundable deposit are required. The deadline date for submission of all materials is March 27, 2015. All application material is required at the time of submission. Candidate selection will be determined through a review of all application material. Accepted applicants will be notified the week of April 13, 2015.
MEDacademy is located at Cooper Medical School of Rowan University, 401 South Broadway, Camden, New Jersey, 08103. MEDacademy is a day camp program. Students are responsible for daily transportation.