Countdown to Match Day 2023
---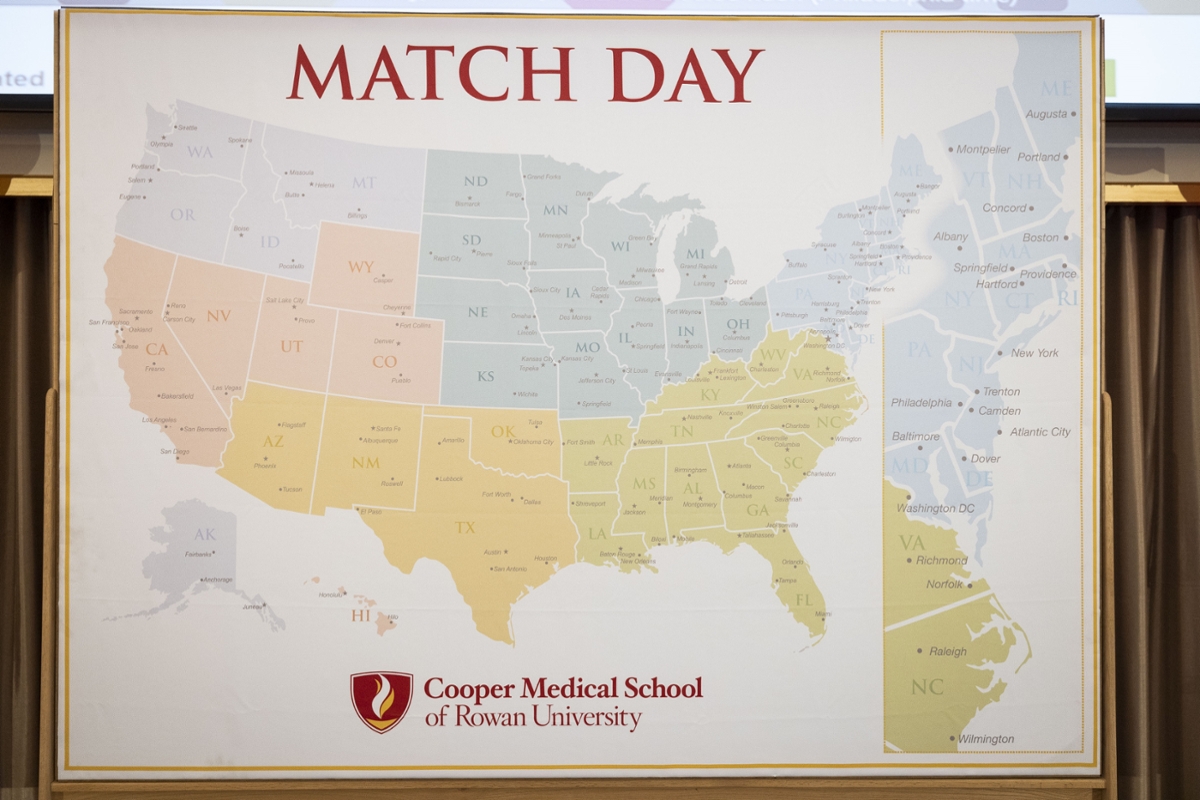 Annually, on the third Friday of March, tens of thousands of medical students across the nation simultaneously engage in one of the most exciting rites of their careers: tearing open envelopes or clicking open emails to learn the hospital or clinic where they will train as residents. After four years of medical school, graduates will spend several more years (typically, three to five) learning and practicing as residents in their desired specialties. 
Match Day is a particularly special event for Cooper Medical School of Rowan University (CMSRU) fourth-year students and their families, as well as faculty and staff. CMSRU hosts a grand celebration, complete with a New Year's Eve-style countdown, and the opportunity for each student to publicly share their Match News. Last year, CMSRU's Match rate was 99 percent, well above the national average of 92.9 percent for U.S. MD seniors.
CMSRU is pleased to announce it will once again mark this momentous occasion with a festive celebration for M4 students on Friday, March 17. 
Match Day 2023 will be livestreamed on CMSRU's YouTube channel for those who are interested in tuning in.