CMSRU announces new leadership for Department of Biomedical Sciences
---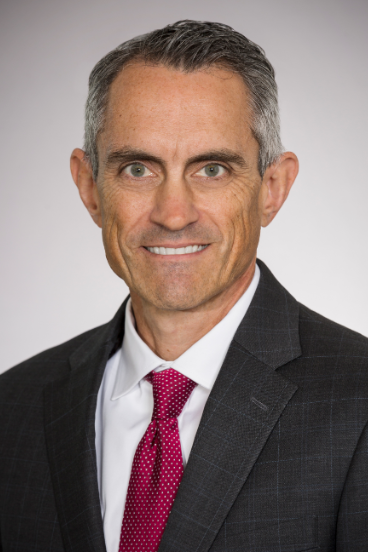 Darren Boehning, PhD, was appointed head of the Department of Biomedical Sciences and assistant dean for research at Cooper Medical School of Rowan University (CMSRU), announced CMSRU Dean Annette C. Reboli, MD. 
"We are delighted that Dr. Boehning has joined CMSRU's leadership team," said Dr. Reboli. "He brings with him a steadfast dedication to educating students, a clear passion for scientific research, and a thoughtful leadership style. I look forward to CMSRU's basic science research program achieving great things under his guidance."
Boehning, professor of biomedical sciences, joins CMSRU from the University of Texas (UT) System, where he worked since 2005.  He served in many leadership roles, most recently as director of the Graduate Program in Biochemistry and Molecular Biology and founding director of a new Graduate Program in Biochemistry and Cell Biology at the McGovern Medical School at UTHealth. Dr. Boehning has also been recognized for his work with students, receiving the Dean's Teaching Excellence Award in 2015-19 and the Biochemistry and Cell Biology Outstanding Faculty Award in 2018.
Renowned for his work on cell death in health and disease, Boehning's work has illustrated the central role of the IP3 receptor calcium channel in mediating apoptotic cell death. He found that the IP3 receptor is essential to the progression of most cell death paradigms, and how this channel is activated during disease. Of note, Dr. Boehning discovered how this receptor contributes to apoptotic resistance in lymphoma and other cancers. His basic science approaches have also developed new therapeutic agents for inhibiting cell death by blocking IP3 receptor activity.  Finally, in collaboration with clinical faculty he has shown in laboratory models and in human patients that increased IP3 receptor activity after traumatic injury leads to systemic inflammation and type II diabetes (so called "stress-induced diabetes") which contributes to morbidity and mortality. These "bench to bedside" approaches may lead to new therapeutics for improving patient survival. Indeed, cell permeant peptides developed by Dr. Boehning which block IP3 receptor activation during cell death are currently being examined in pre-clinical models of traumatic injury.
Boehning earned his PhD in cell biology from Thomas Jefferson University in Philadelphia, where he was a Foerderer Fellow.  His work was recognized with the Alumni Thesis Award for the top thesis of his graduating year. Boehning also completed a post-doctoral fellowship in the Department of Neuroscience at Johns Hopkins University.
A National Institutes of Health (NIH)-funded researcher, Boehning's findings have been published in over 50 papers in top scientific journals. He is currently the principal investigator or co-investigator on three NIH grants to study cell signaling in health and disease.  In addition, he has served on many study section panels including continuous service on the American Heart Association Molecular Signaling study section since 2009 and many ad hoc panels at the NIH, National Science Foundation, Alzheimer's Association, Italian Ministry of Health, and others. He is also very active in scientific outreach activities, including lecturing at local schools and lobbying at the local to national level for scientific education and funding.
"The greatest strength of a biomedical science department is its people, and I am excited to work with the world class group of scientists and educators at CMSRU who have accomplished an incredible amount of work in a very short period of time," said Boehning.  "I'm particularly enthusiastic about helping to facilitate the growth of the research enterprise at the school. Our potential is limitless."