CMSRU Story Slam 2023 was a success!
---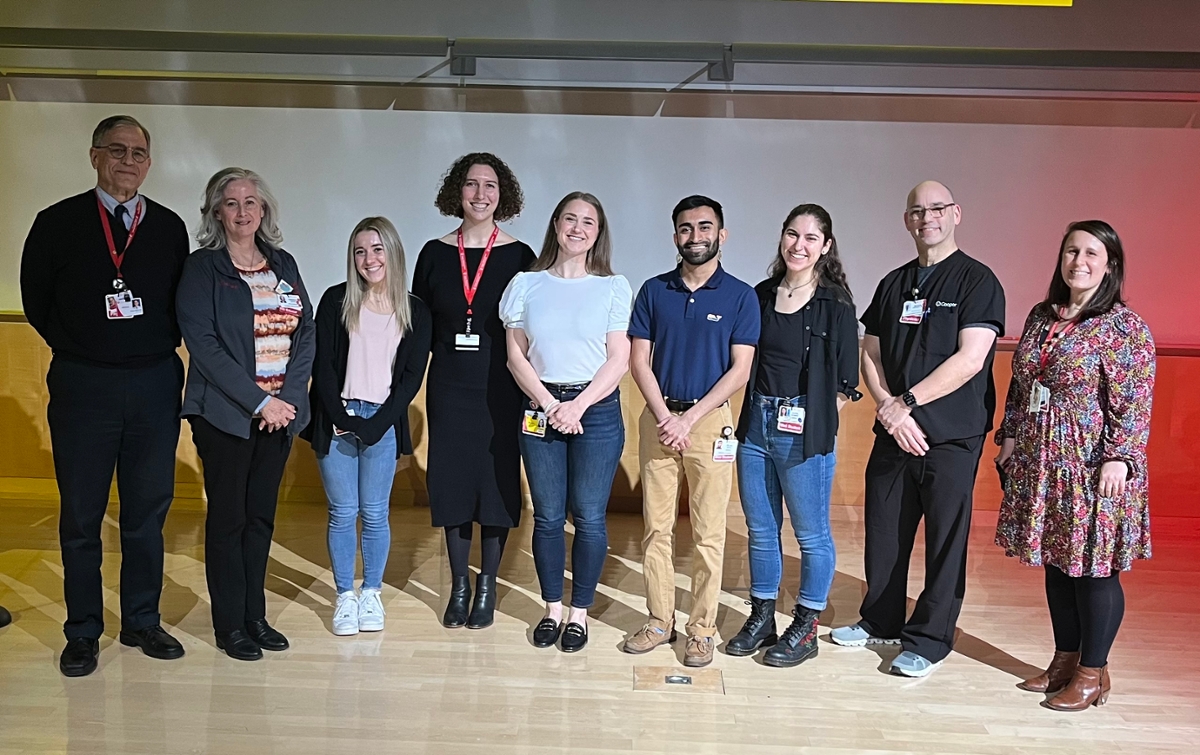 CMSRU's Story Slam 2023 – a live storytelling competition sponsored by the Center for Humanism – was held on Thursday, February 2 in the CMSRU Auditorium. Seven storytellers had five minutes each to deliver their monologues. Stories were based on medical topics with the theme "connection." Winners of this year's competition were:
1st Place: Milan Arya (M2), Now Do You Believe?
2nd Place: Michael Kirchhoff, MD, Associate Professor of Emergency Medicine, Late for Work
3rd Place: Olivia Homer (M4): Missed Connections
The other presenters were: Kelly Lambert (M1): After the Code;  Sara Buchner (M1): My Why; Olivia Schreiber (M3): Mom, Can You Please Step Out of the Room?; and Debbie Byrd, MSN, RN, Nursing Clinical Educator: Retail Therapy.
The first place winner, Milan Arya (M2), will represent CMSRU at the upcoming Philadelphia Story Slam for regional medical students. 
Congratulations to all who participated in this fantastic event!