CMSRU receives major federal grant to increase diversity in healthcare
---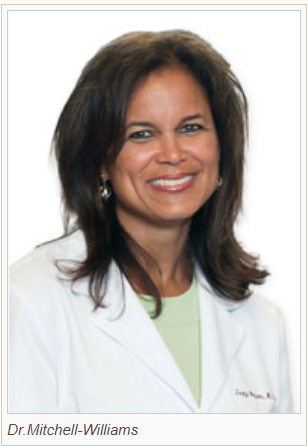 Cooper Medical School of Rowan University (CMSRU)
has received a $1.9 million grant from the U.S. Department of Health and Human Services' Health Resources and Services Administration (HRSA) to develop and enhance programs aimed at increasing the diversity of the healthcare workforce by introducing disadvantaged students to careers in medicine and other health professions.
Funded through the Health Careers Opportunity Program, the three-year award will provide support to CMSRU's Pathways to Success – a prototype pipeline program which will provide individuals from racially and economically disadvantaged backgrounds an opportunity to develop the skills needed to successfully compete for, matriculate into, and graduate from medical school or other health professional career institutions.
"The goal of Pathways to Success is to develop a larger and more competitive pool of disadvantaged applicants interested in careers in healthcare and to position them for success," explains
Jocelyn Mitchell-Williams, MD, PhD
, CMSRU's Associate Dean for Diversity and Community Affairs and Project Director. "Our existing pipeline programs have already impacted hundreds of local students in grammar, high school and college. We look forward to enhancing these programs to reach even more young people, and sharing our success with medical schools throughout the country."
CMSRU's Pathways to Success offers a comprehensive, multi-tiered approach to address the shortage of a diverse healthcare workforce. This includes partnering with institutions of higher education to identify eligible students; enhancing PULSE, CMSRU's existing summer enrichment program for college students; creating a post-baccalaureate program for adults and non-traditional students; and developing an academic support program for eligible medical students, beginning before matriculation and continuing through graduation.
Beginning this fall, CMSRU will facilitate a newly formed college and university pipeline consortium, with representation from Rowan University, Rutgers University-Camden, Camden County Community College, Rowan College at Burlington County and Cumberland County Community College. CMSRU will collaborate with these institutions to recruit and support eligible students interested in CMSRU's PULSE program. Established in 2011, PULSE a six-week, intensive summer program for college students that provides academic, clinical, research and service learning opportunities with a focus on urban health needs. Its primary goal is to introduce medical professions to groups traditionally underrepresented in the field, as well as those from financially disadvantaged backgrounds.
Plans for the post-baccalaureate program and the pre-matriculation program are currently underway. Both programs are expected to launch by summer 2016.
"As a medical school located in racially diverse and economically disadvantaged community, we feel it's our duty to ensure that residents in Camden and throughout New Jersey have access to culturally competent health care," says Paul Katz, MD, Dean of CMSRU. "Pathways to Success will help CMSRU build a strong future workforce and also provide opportunities for young people throughout the region to pursue rewarding careers."