Cooper doctors, med students explore medical ethics then and now
---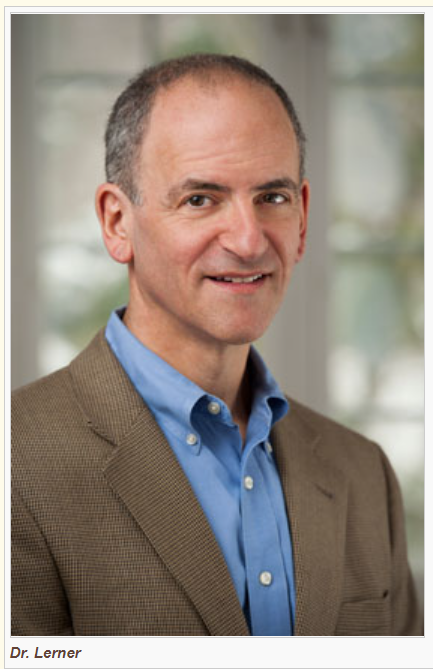 When Barron H. Lerner, M.D., Ph.D., was a child, he remembers his physician father always keeping tabs on his sick patients – even during family vacations.
"My father, like most of his colleagues at the time, knew his patients well and understood their values and their beliefs about medicine," explains Lerner, an international leader in the history of medical ethics. "This was during an era when doctors assumed responsibility for making important life and death decisions on their patients' behalf – 'playing God' – sometimes without their patients' knowledge."
Much has changed in medicine. Being an ethical doctor today, says Lerner, means empowering patients to make their own decisions. But this evolved philosophy comes with its own set of very challenging ethical issues for physicians. Lerner will explore some of these issues with local physicians, medical students and other health professionals during his keynote address at The Cooper Foundation's Third Annual Berkowitz Family Foundation Lecture on Medical Ethics, Thursday, April 23, 2015, from 12:15 - 1:30 p.m. at Cooper Medical School of Rowan University in Camden, NJ.
The Berkowitz Lecture series is made possible by a generous gift from The Berkowitz Family Foundation to the Cooper Foundation to sponsor annual educational programs for physicians and medical students on a variety of medical ethics featuring world-renowned experts in the field.
The Berkowitz Family Foundation's patriarch, Edwin Berkowitz, initiated the program several years ago. A successful business man and philanthropic leader in the Delaware Valley, his personal experience as a patient sparked his interest in medical ethics and humanism in medicine. He is passionate when discussing the role of medical ethics in every day care and the ethical considerations in the development of unique treatments and medical technology.
---
About Dr. Lerner
Barron H. Lerner is a professor in the Departments of Medicine and Population Health at New York University Langone Medical Center. Dr. Lerner received his M.D. from Columbia University in 1986 and his Ph.D. in history from the University of Washington in 1996. His book, The Breast Cancer Wars: Hope, Fear and the Pursuit of a Cure in Twentieth-Century America, published by Oxford University Press, received the William H. Welch Medal of the American Association for the History of Medicine and was named a most notable book by the American Library Association. Dr. Lerner has published extensively in scholarly journals and contributes essays to Slate, theatlantic.com and the print and online health pages of the New York Times. He has also appeared on numerous NPR broadcasts, including "Fresh Air," "All Things Considered" and "Science Friday." Dr. Lerner's fifth book, The Good Doctor: A Father, a Son and the Evolution of Medical Ethics, was published by Beacon Press in May 2014. In addition to his research, Dr. Lerner practices general internal medicine and teaches medical ethics and the history of medicine.