CMSRU student named HHMI research fellow
---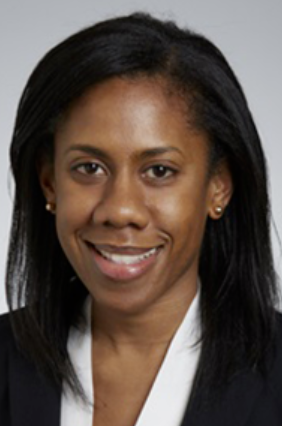 Cooper Medical School of Rowan University (CMSRU)
student Kathy Williams was one of 66 medical and veterinary students nationwide to be awarded a prestigious research fellowship from the Howard Hughes Medical Institute (HHMI).
The award will enable Williams to spend a year working in the laboratory of Anil K. Rustgi, MD, chief of the Division of Gastroenterology at University of Pennsylvania Perelman School of Medicine and director of the school's Center for Molecular Studies in Digestive and Liver Diseases. Williams' research will focus on identifying genes which cause colon cancer to metastasize to the liver.
"I'm very proud and excited about the HHMI fellowship," said Williams. "I look forward to having an incredible learning experience with Dr. Rustgi. I also believe this opportunity will help me become a more well-rounded clinician-scientist in the future."
With the incidence of colorectal cancer increasing, Williams said she hopes her research will contribute to the prevention or treatment of the disease. Now in her third year of medical school, her interest in medical research began as a graduate student in biotechnology at Johns Hopkins University. At Hopkins, she investigated new drugs and chemotherapy regimens useful in the treatment of tuberculosis. Williams will continue her fourth year of medical school beginning the fall of 2017, after she completes her research fellowship.
"At CMSRU, we believe that student research is an important component of medical education, as the experiences enhance students' problem solving and critical thinking skills," says Paul Katz, MD, dean of CMSRU. "We are extremely proud of Ms. Williams for being selected for this competitive research fellowship and look forward to seeing the results of her work."
This year's HHMI fellows come from 34 schools across the United States and are supported by the HHMI Medical Research Fellows Program, a $3 million annual initiative designed to develop the next generation of physician scientists in the United States. Each medical fellow receives $41,000 in grant support, and fellows are eligible to apply for a second year in the program.
The fellowships permit the students to take a break from their medical and veterinary school courses, and spend the year conducting basic, translational or applied biomedical research at academic or nonprofit research institutions anywhere in the United States except the NIH campus in Bethesda, Maryland or other federal agencies.
The HHMI Medical Research Fellows Program has funded more than 1,700 students since its launch in 1989, and is one of the few privately funded programs in the nation that sponsor year-long fellowships for medical, dental and veterinary students. HHMI received 195 applications for this year's program, up from 187 in the previous year.