CMSRU faculty participate in groundbreaking HIV research
---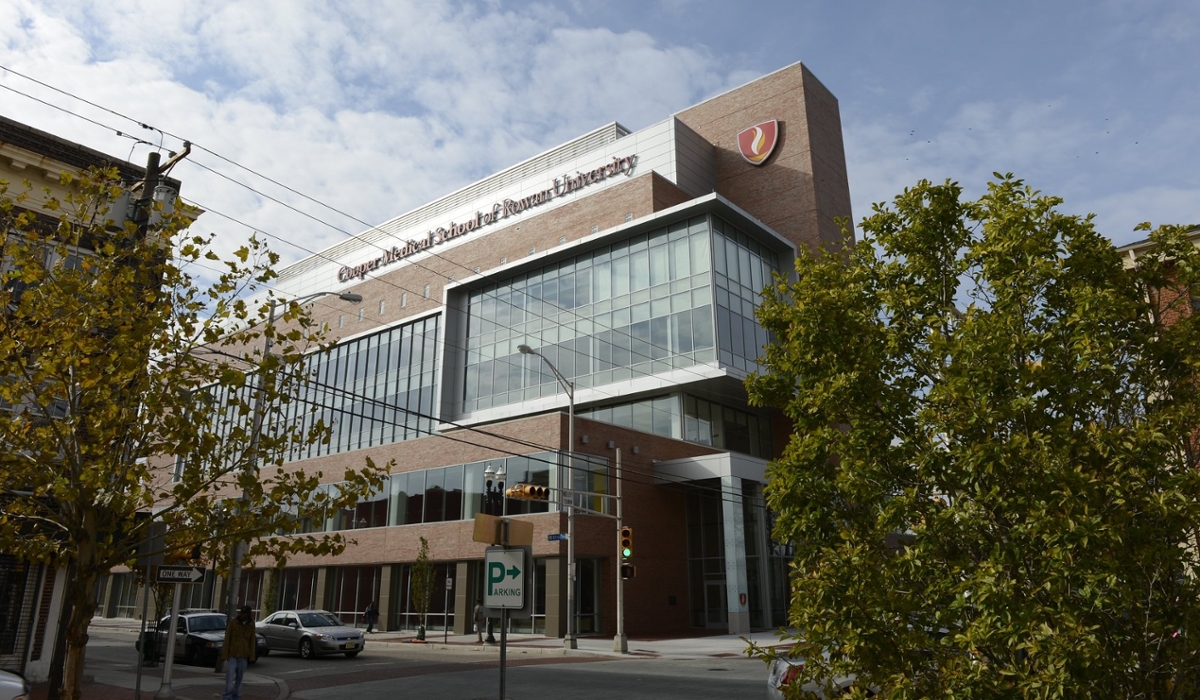 Cooper Medical School of Rowan University (CMSRU) faculty from the Division of Infectious Diseases (ID) enrolled their first patient, and second in the nation, in a groundbreaking investigational HIV clinical trial to evaluate EBT-101, a CRISPR-based gene therapy designed to remove HIV proviral DNA from affected cells as a functional cure for HIV.
Excision BioTherapeutics, a biotechnology firm, is sponsoring the Phase 1/2 clinical trial. This is the first time in medical history that researchers have attempted to excise, or eliminate, a viral infection from a patient's infected cells using gene editing to potentially cure a patient. Cooper is one of only three sites participating in this study.
HIV is a global disease with more than 1.2 million HIV-infected persons living in the United States. There currently is no cure for HIV. While patients with HIV have been able to keep the disease in remission with medication, the toxicity of current medications and need for life-long treatment presents a challenge for many patients.
"We are very excited to be an EBT-101 clinical trial research site and provide the opportunity for our Cooper patients and persons across the country to participate in cutting edge HIV research," says John D. Baxter, MD, principal investigator for the study. Dr. Baxter is professor of medicine and head of the division of infectious diseases (ID) at CMSRU. Additionally, he serves as interim medical director of the Cooper Research Institute.
The initial sample size of this ground-breaking study is nine participants. The first patient was enrolled at Washington University School of Medicine in St. Louis. The Early Intervention Program at Cooper University Health Care (CUHC), CMSRU's primary clinical affiliate, enrolled the second patient in early November.
Enrolling the first patient and administering the dose of EBT-101 took an enormous effort, explained Dr. Baxter. He lauded team members from CUHC's pharmacy, clinical decision unit, research, infectious diseases, nursing, and medical informatics for their efforts to move this research forward.
"This milestone is a huge deal, not only for CMSRU and Cooper, but for the entire field of HIV treatment," says Stephen Trzeciak, MD, MPH, chair and professor of medicine at CMSRU. "I offer congratulations and deep gratitude for the entire team that made this possible."
Annette C. Reboli, MD, dean of CMSRU, professor of medicine, and a fellowship-trained ID physician herself, noted the significance of CMSRU's contribution to this important research as a potential cure for HIV, not merely viral suppression.
"This accomplishment is the latest example of some of the important, cutting-edge research in which CMSRU faculty are engaged," said Dr. Reboli. "Not only do the patients in our region benefit from the advancements, our students do as well by being taught by faculty who are fully committed to academic medicine."
---
About Cooper Medical School of Rowan University (CMSRU)
A partnership between Rowan University and The Cooper Health System, CMSRU opened the doors to its state-of-the-art medical education building during the summer of 2012. CMSRU is a mission-driven medical school focused on developing highly-skilled, socially-conscious physician leaders who value a patient-centered, team approach to health care. At the heart of CMSRU's scientific and scholarly community— and the driving force behind the school's dynamic curriculum—is the school's outstanding faculty. CMSRU has approximately 700 clinical and basic science faculty in 17 departments.