CMSRU student and residents help save man's life at local restaurant
---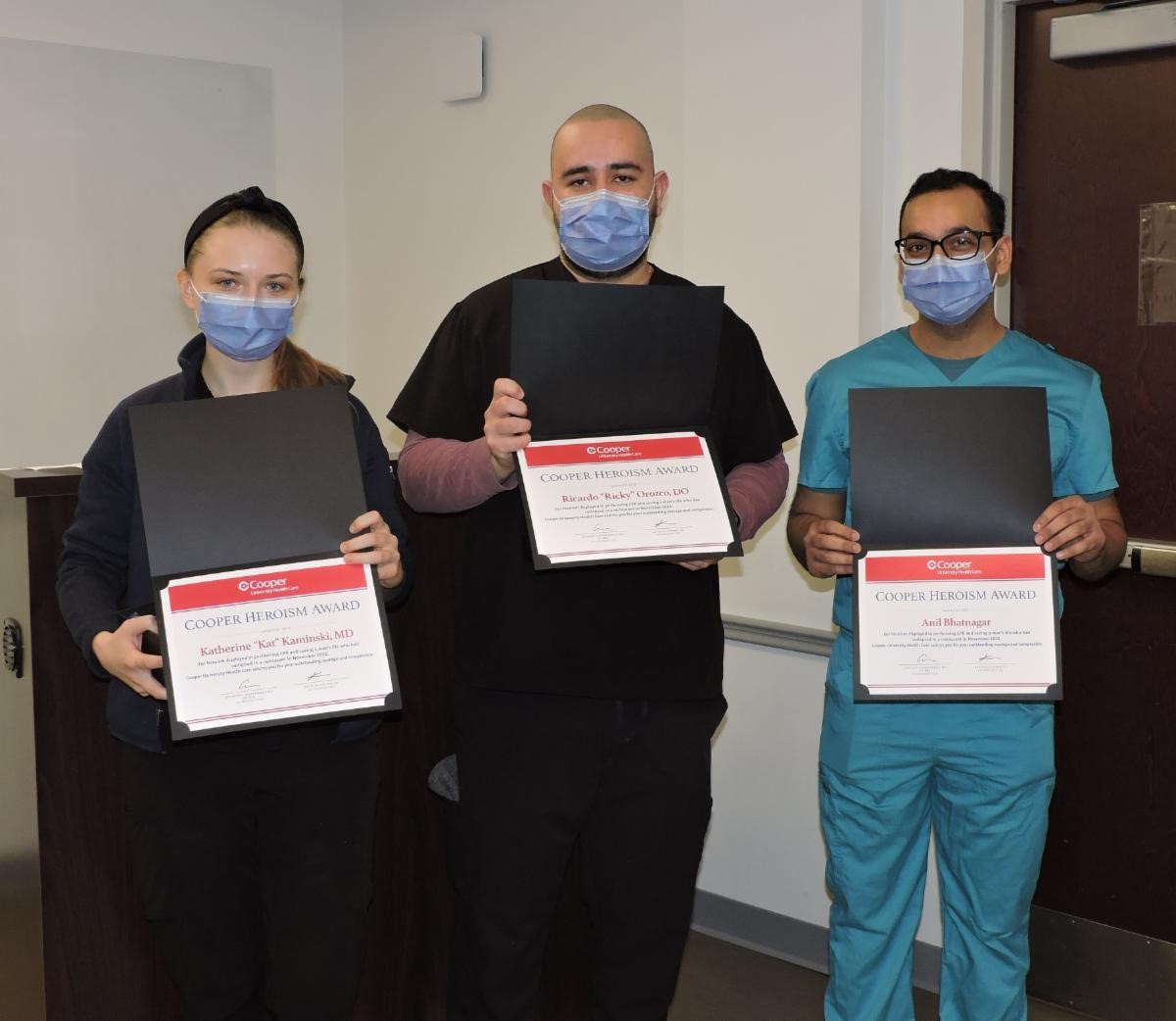 A quick-thinking CMSRU student, Anil Bhatnagar (M4),  and two internal medicine residents, one of whom is a CMSRU alum, Katherine Kaminski, MD '22, recently helped save the life of a man who collapsed in a local restaurant. 
They were enjoying a meal along with another resident, Dr. Ricky Orozco, at a local restaurant when they heard someone from a separate dining area shout for someone to call 911. Hearing the commotion, they responded and found an older gentleman collapsed on the floor with no pulse. They initiated CPR. The man was resuscitated and he was transported to the hospital.
The trio were recently honored with the Cooper Heroism Award by Cooper University Health Care.  
"These three demonstrated exceptional leadership and professionalism in a very high stress situation," said Annette C. Reboli, MD, dean of CMSRU. "They responded at a critical time and they are heroes.  I'm so proud that they are members of our community."